Grade Teacher Classic T-shirt 4th Grade Squad

Áo thun unisex
Bạn đang tìm một chiếc áo thun vừa vặn, thoải mái để mặc trong mùa hè này?
Không cần tìm đâu xa vì nó đang ở đây.
Bạn sẽ ngay lập tức yêu thích sự mềm mại không thể cưỡng lại và những hình in độc đáo đó.
Thậm chí tốt hơn, nó làm món quà tốt nhất cho người bạn yêu mến.
Phù hợp tuyệt vời
Áo thun unisex này siêu thoải mái và mềm mại. Bạn muốn trông trẻ hơn nhiều tuổi, sành điệu và thời trang? Tìm kích cỡ phù hợp với bạn nhất và mặc nó với quần jean hoặc quần short yêu thích của bạn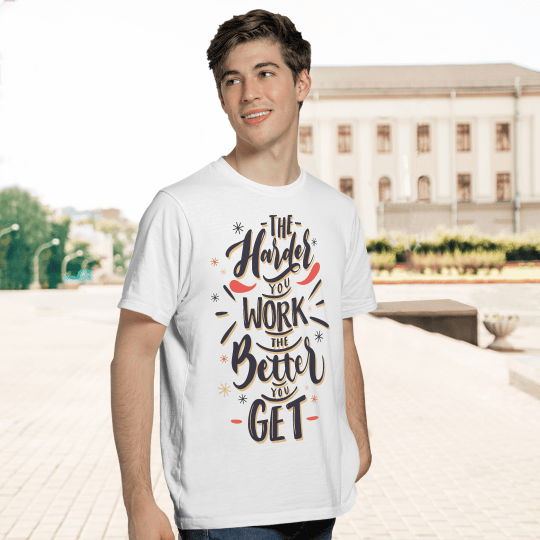 Thiết kế độc nhất
Thể hiện phong cách thời trang độc đáo của chúng tôi với áo thun unisex vui nhộn, đầy cảm hứng của chúng tôi.
Ý tưởng quà tặng tuyệt vời
Hãy tặng nó cho những người thân yêu của bạn hoặc nhận một chiếc cho riêng mình. Bạn sẽ thích cảm giác mềm mại và muốn mặc nó suốt cả ngày.
Thông tin chi tiết sản phẩm:
Chất liệu: 100% cotton co trước hoặc thành phần (96% cotton, 4% spandex) để co giãn thoải mái tối đa.

Sản phẩm sẽ được hoàn thiện tự động với các nguyên vật liệu hiện có để tối ưu hóa thời gian sản xuất và giao hàng cho khách hàng.

Máy giặt lạnh

Đặt phẳng để khô

Không có chất tẩy trắng
Tuyên bố từ chối trách nhiệm
Do sự thay đổi của cài đặt ánh sáng và màu sắc của màn hình máy tính / thiết bị cá nhân, màu sắc có thể hơi khác so với ảnh chụp.

Do quá trình sản xuất, kích thước của các mặt hàng được liệt kê trong mô tả là gần đúng và kích thước thực tế có thể thay đổi một chút.
Do quá trình sản xuất, việc căn chỉnh hình ảnh có thể thay đổi một chút
Looking for a comfy, snug-looking t-shirt to wear this summer? Look no further as here it is. You will immediately fall in love with the irresistible softness and those unique prints. Even better, it makes for the best gift for the one you adore.

Awesome fit
This unisex t-shirt is super comfy and soft. Want to look years younger, hip, and fashionable? Find the size that fits you best, and wear it with your favorite jeans or shorts
Unique design
Show off our unique fashion style with our funny, inspirational unisex t-shirt.



Great gift ideas
Give it to your beloved ones or get one for yourself. You will love the soft feel and want to wear it all day long.


Product details:
| | |
| --- | --- |
| | Material: 100% pre-shrunk cotton, or composition (96% cotton, 4% spandex) for maximum comfortable stretch. Products will be automatically fulfilled with existing materials to optimize production and delivery time to customers. |
| | | | |
| --- | --- | --- | --- |
| | Machine wash cold | | |
| | Lay flat to dry | | |
| | No bleach | | |
Disclaimer
Due to variations of light and color settings of computer/personal device screens, colors may appear slightly different from photographic images.
Due to the manufacturing process, sizes of items listed in descriptions are approximate and actual size may vary slightly.
Due to the manufacturing process, alignment of images may vary slightly
If you're not fully satisfied, please fill in our
contact us form
and we'll quickly work to correct the problem.
Product will be processed in 1-7 business days after being purchased.
Shipping time:

US: 3-10 business days
International: 7-21 business days
Due to the COVID-19 pandemic impact and the peak season, carrier services might need additional 7-15 business days to ship packages anywhere.